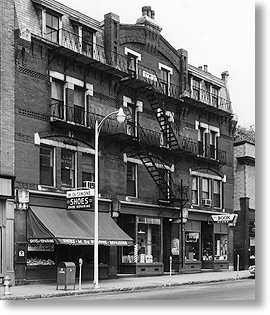 In his will dated August 1997, Marlborough resident Ronald H. Brigham, who never married and who had no children, envisioned his estate be used to "promote the general good and the community welfare of the Marlborough Middlesex County area" upon his passing.

"… it being my intention that my entire estate is to be used for charitable purposes within the community that has been good to me and to my parents, Herbert J. and Mable E. Brigham, and as a way of honoring all the members of the Brigham family, living and deceased, whose history is closely intertwined with the city of Marlborough." Brigham identified as "deserving and worthy recipients" organizations with religious, charitable, scientific, literary or educational purposes.

Since his passing in 2004, Brigham's estate has been working its way through various legal channels, with the last hurdle cleared in 2013 with the sale of the Brigham property on Stevens Street. With all estate assets now liquidated, the charitable trust envisioned by Brigham in his will has become a reality.

The Marlborough Brigham Family Trust is pleased to announce the start of its fourth year of grant-making to benefit the greater Marlborough community.
Click here to read the June 9, 2016 Press Release.

Click here to read about the 2015 Grant Awards.
Click here to read about the 2014 Grant Awards.
Read Main Street Journal Article PDF about 2013 Grant Awards.
Read about 2013 Grant Awards in plain text.

Marlborough nonprofits seeking financial support for programs and activities that directly benefit the Marlborough community can apply for up to $6,000 for these program and activities.

Marlborough Brigham Family Trust, P.O. Box 221, Marlborough, MA 01752